Client Testimonials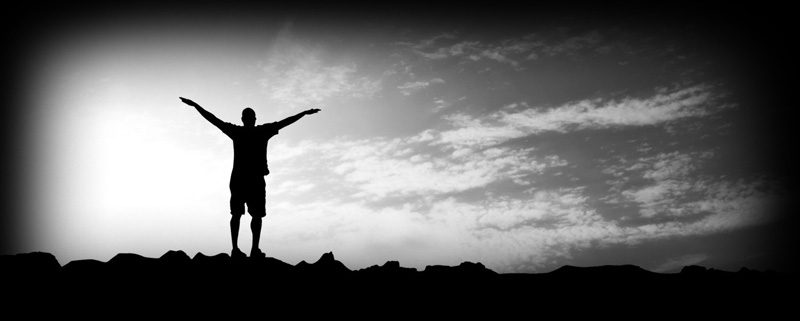 "The Investment Council board retained Hudepohl twice in the past six years. We were so pleased with their work on the 2009 search for our State Investment Officer (SIO), that when he retired in 2014, we hired them again to find his replacement.
Hudepohl is excellent at understanding the specific skill set and cultural fit required. They have the contacts that allow access to qualified candidates, as well as the expertise to effectively recruit and vet targeted persons.
Additionally, Hudepohl acts with the appropriate sense of urgency. Our experience has been very positive and I would strongly recommend them to others looking to conduct an SIO search."
~ Gail Werner-Robertson, Chairwoman
Nebraska Investment Council
"They are just on top of it, intuitive yet strategic, people oriented, but process driven. This is why I gave them a perfect score (10) regarding total client satisfaction. Hudepohl earns their money."
~ Peter Leslie, Board Chair
Maine Public Employees Retirement System
"The SERS Board has retained Hudepohl & Associates for our CEO search (twice) and several other executive positions the past 10 years. Our expectations of them are high, we expect them to advise and guide the Board through the search process and the selection of key leaders; they have always exceeded our expectations.
On our recent CEO search, Gary demonstrated his ability to bring together trustees with differing viewpoints to make the best decision, and his firm provided valuable support to the Board during the transition period. Not only is their recruitment process sound, but the quality of the recommended candidates is equally as impressive. Our Board has been very pleased with their performance and recommends them to other organizations searching for senior leadership positions."
~ Barbra Phillips (former Board Chair) and Dan Wilson (Board Chair)
School Employees Retirement System of Ohio
"I just wanted to touch base with you and thank you for being so thorough during this process. I know I can speak for the rest of the Board when I tell you that we are all very happy to have made a selection and that your expertise has made the process as smooth as it could have been."
~ Chris Pittman, Elected Safety Trustee
Sacramento County Employees Retirement System
"Hudepohl is my window into getting top quality candidates – personnel is the largest indicator and determinant of a company's success, organizational success – there is no more critical decision than the right person."
~ Laurie Hacking, Executive Director
Minnesota Teachers Retirement Association
"Even though we had several external factors that made our search challenging, Hudepohl's focus on process and thoroughness of his search produced a large number of very qualified candidates from all across the country."
~ William Peacher, Chairman
Oklahoma State Teacher Retirement System Board of Trustees
"Hudepohl approaches search differently from the other firms I've worked with. They study the specific skill sets we need, source top individuals who possess those traits, and serve as matchmakers who surface candidates uniquely qualified to serve our organization."
~ Steve Moise, State Investment Officer
State of New Mexico
"Hudepohl is my go to firm, they have a specific world view, beyond tenacious and committed…, like a long time advisor, they innately and equally know who to source, as well as they know who they are sourcing for…, this balanced insight is like mimicry between client and candidate."
~ E. Gordon Gee, President
West Virginia University (current)
The Ohio State University (former)
"As I have noted to others, I don't believe that I have ever seen a more appropriate and stronger slate of candidates for a position. You did an outstanding job for us, Gary. Thank you."
~ David Hodge, President
Miami University (retired)
"Both Bowling Green and the Inter-University Council have used Hudepohl. The firm, working on behalf of the Presidents of Ohio's public higher education institutions, managed the search for our association President. The President's valued Hudepohl's work building Board consensus and leading us through this critical search. I am very pleased with their work, and the quality and diversity of the candidates recommended."
~ Sidney Ribeau, Ph.D., President
Howard University (retired)
Bowling Green State University (former)
Chair, Inter-University Council of Ohio (former)
"Hudepohl creates thoughtful, in-depth, integrated partnerships. Unlike larger firms, they are not a marketing machine, they are a matching machine."
~ Geoffrey S. Chatas, Chief Financial Officer
The Ohio Sate University
"Finding the right person; an extraordinary leader whose cultural fit with the organization is perfectly aligned and whose skills enhance the organization's ability to achieve greatness is one of the most challenging issues in Corporate America today. Simply put – Hudepohl gets this. Hudepohl has the tremendous ability and insight to find that special talent that is precisely what the client is seeking. Personal attention to both the big picture and the specific details makes the search experience with Hudepohl both pleasurable and productive."
~ Dwight Smith, CEO & Founder
Sophisticated Systems, Inc.
Board Chair, Rev 1 Ventures