Placement Testimonials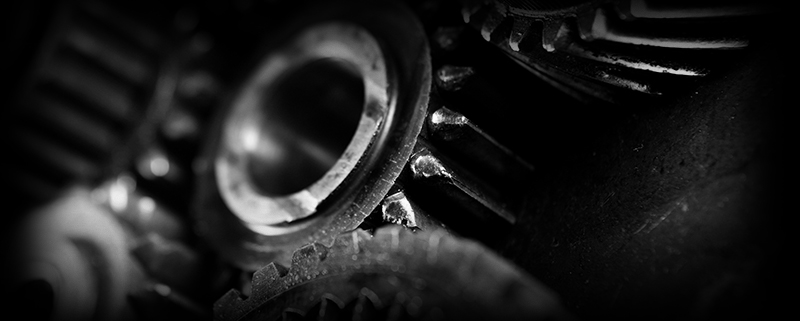 "Hudepohl & Associates got to know me and made sure the fit was correct. They gave personal advice not only to help their client but to make sure it was right for me, the candidate. They were genuine and sincere."
~ Mike Nehf, Executive Director
CEO State Teachers Retirement System of Ohio
"Hudepohl & Associates approaches placement work with the highest level of professionalism and integrity. As a candidate, Gary treated me with respect and courtesy every step of the way, earning my trust with his transparency and excellent communication. The timeline for a high level placement process can extend for months, involving multiple interviews and trips if the recruitment is national in scope. During each phase of the process, Gary's clear, timely communication kept me feeling well informed.
I knew what to expect and my experience remained consistent with how Gary framed each set of next steps. Gary's team is also helpful, responsive, and experienced at treating top level executives well. Hudepohl & Associates is expert at recruitment in the pension space, and leverages a deep pool of national contacts to deliver top talent to its clients. I'm happy to offer a strong recommendation for Gary and his team."
~ Andrew Roth, Chief Operations and Administration Officer
Teacher Retirement System of Texas
"Some search firms are mechanical and seem to look for skills instead of looking beneath the surface. Hudepohl & Associates pays attention to all of the details and finds the perfect fit (between the person and the organization)."
~ Sandy Matheson, CEO
Maine Public Employees Retirement System
"I have worked with Hudepohl as a candidate (placed as CIO) and then as a client when we were rebuilding our senior investment team. As a candidate, I valued Gary's deep knowledge of his client and his keen appreciation of organizational culture and fit, which was extremely important to me. He made the effort to fully explore and assess my skills, experience and interest, and I was impressed with how he guided me through the firm's in-depth vetting process.
As a client it was a partnership. Gary was extremely adept at navigating our complex organization, and he was particularly astute in managing relations with key leaders. I felt that Hudepohl had a strong grasp of our needs and, as a result, was able to source national candidates who represented top talent and were also well suited for our team. Having been through numerous searches, I know firsthand how important it is to keep the process on track. Gary had an innate ability to adapt well to changing situations while staying focused on the engagement and ensuring the highest quality outcome. I would highly recommend Hudepohl to anyone looking for a search firm."
~ Deborah Spalding, Managing Director, Commonfund
Chief Investment Officer, State of Connecticut Pension Fund Management Division (former)
"As a candidate working with Gary, I appreciated the individual time and attention he gave me through each step of the process. I'm sure he was doing the same with the other candidates, but this felt more than just advice before an interview. When Gary talks about finding the best "fit," he's working both sides of the deal. He shapes a diverse slate of candidates at an individual level while helping the Board identify, develop, and focus their priorities. By the time I started the position, the Board and I had already built relationships, expectations, and trust."
~ Eric Stern, CEO
Sacramento County Employees' Retirement System
"I have worked with professional recruiters as an employer, but I recently found myself on the other side of the deal for the first time ever — with a successful, exciting result! Gary and the rest of the Hudepohl & Associates team were very professional, focused on proper fit and personally extremely supportive."
~ Michael Walden-Newman, State Investment Officer
Nebraska Investment Council
"As a candidate, I worked with Gary and team. Gary was very professional and I felt like he was working to find the best candidate that met the Retirement System's needs while matching the skills and abilities of the person. He was prompt in his follow up while providing good feedback and support during the selection process. He was focused on finding the right fit. The Hudepohl staff made timely travel arrangements and were very accommodating in meeting my schedule needs. Gary's experience in the industry and network of relationships are beneficial to any organization seeking to find the right candidate for executive positions."
~ Karen Roggenkamp, Deputy Executive Director
School Employees Retirement System of Ohio
"I would describe the company as hands on and intimate. Personable and kind feel. They are friendly and accessible."
~ Ash Williams, Executive Director; Chief Investment Officer
Florida State Board of Administration
"Too many firms just want to fill the roles. Like they have a template. I always felt that Gary understands what you're looking for and brings candidates who don't fit the generic description but are individuals who will respond to what you're looking for in that position."
~ David Creamer, Senior Vice President, Finance, Business Services; Treasurer
Miami University
"Beyond the professionalism and integrity that Hudepohl & Associates exuded, Gary's effort to dig below the surface and understand the Board, the business, and the critical skills and success factors for my position, truly impressed me. He is thorough, thoughtful, and strategic. I wouldn't hesitate to recommend Hudepohl to others looking to fill top positions."
~ Matt Wald, CEO
Columbus Collaboratory